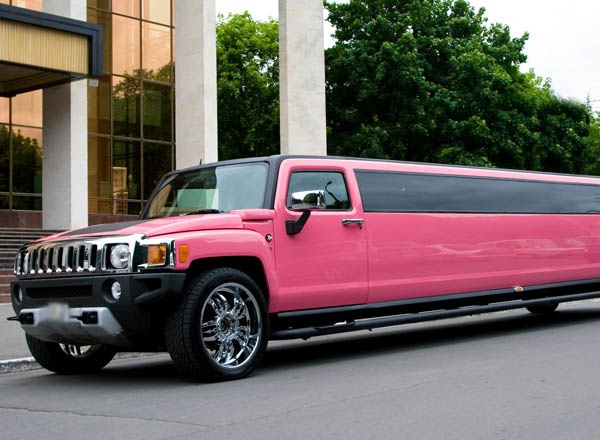 Rugby Limo Hire Pink Hummer
Your one stop for professional Rugby Limousine Hire Services - tailored to meet your needs...
The Rugby Pink Hummer Limousine is a must for every hen night and girls night out. It's has a soft interior and attractive pink leather seating and bright pink paint - the original head turner! Take advantage of the bar area as we offer complimentary champagne and soft drinks for you to indulge yourself with. Blare out your favorite dance tunes with our state of the art speaker system whilst you have the best time of your life inside the Rugby. Rugby Limo Hire come alive in the Pink Hummer Limo as you dance your heart out and have a great time out with your mates.
Our Chauffeur will pick you and your party up from your house and then slowly proceed to your desired destination while you check out what the Rugby 16 Seater Pink Hummer Limo has to offer, why not experience our famous laser light show as you sip on a glass of bubbly, or just pump out those hard-hitting tunes for the whole of Rugby to hear. There's plenty to do in the Rugby Pink Hummer Limo Hire so book now on 0800 002 9475 and ensure that your girly night out will rock Rugby Town to the ground.